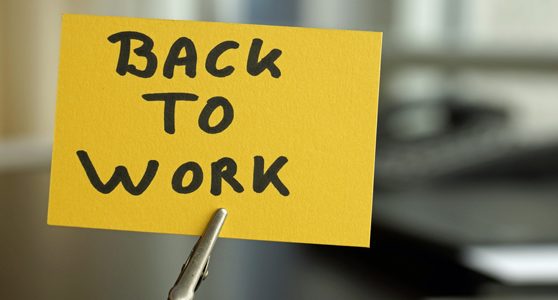 Ok, so your holiday tan has faded, the kids are back at school (finally!), and just as you try to fire up for the year ahead, you remember all the to-dos on your list left over from last year. Most of us have already broken at least one resolution we made New Year's day, and back at the desk, three weeks in – this is the time we normally start Googling ideas for our next holiday. How are those New Year's resolutions looking now? Not so fresh I bet!
So how to refocus and get inspired for the year ahead? The answer is to get excited by something new, or in my case, something from last year I took a fresh look at. I actually took a big goal off my to-do list for 2017 because I had no mental space for it last year, and then Boom! – three weeks into Jan and I am more energized by this idea than ever. Ask yourself then – what peaked my interest last year that I didn't have time to look at? What trends were emerging in my business that I simply didn't have time to jump on-board? Shoot these ideas up to the top of your think-about-now list and it might just give you the kick-start of inspiration you need for 2017.
Cue to the IT business world, and here's a few of key trends emerged and lessons learned for us in 2016 that will give you a fresh take on where to head in 2017.
IT agility – how agile is the tech in your business?
Bigger and faster change across multiple platforms – IT needs to be even more adaptable and nimble than ever before. This actually means cutting out complexity and striving for simplicity. Get untangled from legacy messes and start checking out leading business intelligence solutions and security technologies to keep your data and tech available, flexible, and secure.
The data glut – are you drowning in data?
Ways to really power-up the data spread across your organization's users, workstations, smart phones and devices, the Internet of things. How is it possible to consolidate, analyse, much less leverage the quantity of information you have coming in? Think business intelligence tools, dashboards, and one-stop snapshots of exactly what you need to know, when you need to know it.
IT and business specialisation – should you really be doing that?
Is there even one thing in your business you could turn over to a specialist with real expertise? Think about peace-of-mind issues like security and disaster recovery, for example. Or explore the myriad of cloud-based services that might suit your business. Actually let the experts do what they do best, so you can do what you are truly supposed to be doing best.
So my advice? Kick off your new year with a look back at what you might have missed in 2016 and what difference that might make to your 2017.