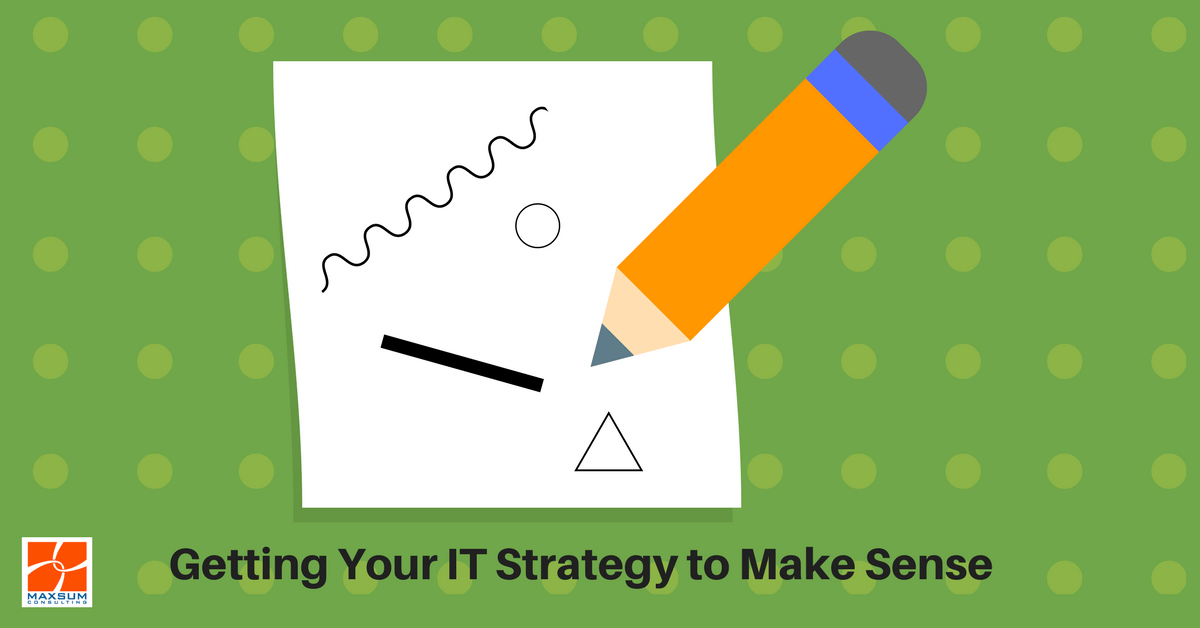 Getting Your IT Strategy to Make Sense
Mr Squiggle – bet you haven't thought about him for years! I've just recently introduced my kids to our generation's wonderous world of Miss Jane, Mr Squiggle and Bill the Steamshovel via the magic of YouTube, and they're amazed at Mr Squiggle's art-rendering process. "That's cool!" my youngest says, "but all he's got are bits and dots and lines! How does he know what he's going to end up with? And how does it make sense when it's upside down?" Good questions…very good questions here.
Ask a senior exec "What's your strategy?" and you'll get a clear answer. "Well we have all these dots and lines and we need to make them into a picture that makes sense."
Then ask them "How has that strategy changed over time?"
"We used to use Mr Squiggle, but now we want automate the process so that randomly generated dots and lines are turned into unique pictures to suit individual kids on-demand based on their age and location using a machine learning algorithm."
Right-oh then. But push any business leader a bit further with "How did you make decisions about changing that strategy?"….That doesn't usually get a straightforward answer. This question is usually answered with a combination of changing markets, changing customers, gut-feel, me-too-ism, and visions of new leadership teams. But these things are not the HOW – these are the WHY you may have felt the need to re-chart your IT strategy's direction. What do you do when you know why you need to change strategic direction but don't know how? Many senior executives struggle with knowing how because they actually cannot describe the process they use – the HOW they make strategic decisions – and this makes the process impossible to track, measure or replicate.
The HOW cannot be about external factors or gut feel. The HOW needs to be built on processes that reflect and leverage the organization's purpose and culture. Without the right processes to act as the guardrails along your IT strategy journey you may very well end up at the wrong destination, or totally off-track all together, and not even realise it until you're there. Imagine your disappointment as a kid if Mr Squiggle turned his picture around and it was just a mess of more disconnected dots and lines?
So what are the HOW's and how do the successful IT strategy achievers get safely to their goals?
They have a decision-making process in place that is built around these five questions:
1. How do we know if there's a better alternative?
Process pros consider alternative options when making strategic decisions. They don't just go for the shiny new toy that everyone says will be the next big thing. They look at comparable options, providers and non-partisan opinion as well to explore best fit and to avoid getting "locked in" to a certain notion.
2. How do we know if we have all the facts?
Process pros actively seek out and use multiple resources and sources of information to intentionally spark debate about decisions. This means involving consultants and experts, as well as garnering opinion from teams in the trenches in the pre-decision making stage, not just in the post, implementation stage.
3. How are we going to implement this IT strategy beyond the board room?
Process pros know that a strategy is just words without execution. So the strategy planning process is not complete until a detailed implementation plan with goals, accountabilities and milestones has been created.
4. How are we going to know if it's working?
Process pros have a cycle of recognising and studying their own and others' successes and failures to learn from in making current and future decisions. This will also include a built-in processes of evaluation and readjustment of IT strategy direction and outcomes at regular intervals.
5. How are we going to communicate this and involve stakeholders on the journey?
Process pros know that communication is king. The business must have a clear plan and process to communicate changes to employees and stakeholders and for communicating successes, milestones or waypoints along the way.
Nowhere is this lack of decision-making process more important that in business technology. Technology and the competition are moving fast, exponentially faster day by day. This has put the business leader in the position where not only are they relying on strategic technology decisions to transform their own business processes, but at the same time they are looking for ways to  commercialise their new processes into a digital product that will generate new revenue streams.
Both these tracks need to be moving along in parallel towards to same strategic end. It's no easy feat and it's not quite as easy as just working through my checklist of five questions, but it's a start. Ask yourself if you have these hows built into your IT strategy-planning process and if you have the right people, opinions, and information around the table from the beginning to build the process your IT strategy will need.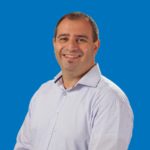 How we can help?
We provide a consulting-led approach to your business technology strategy – making sure you've got the right resources in the right places. If you need advice now on your cyber-risk exposure and oversight, call us today on 1300 MAXSUM or shoot us a message on [email protected].
Want to read more like this?
4 Ways Changing Cybersecurity Frameworks May Affect Your 2022

-

Are you ready for the Great Risk Review of 2022 ? If you've been reading a bit about the pandemic's after-effects on businesses globally, you will have been hearing a lot about the Great Resignation. As leading enterprise commentators and analysts continue to demonstrate the...

Start-ups, Stayers and All That Business Innovation Jazz!

-

What businesses can learn from start-ups, and vice versa! Let's get talking! There is no industry more awash with talk of start-ups than the tech industry. And let's face it – it's inspiring to hear their origin stories, exciting to watch their growth trajectories, even...