The Australian Government's

COVID-19 

Stimulus

Package measures can help you support remote working to keep

your business alive & kicking
There is a lot of talk of businesses going into "hibernation mode" at the moment, but anyone in business knows that putting a business that up until 3 weeks ago had moving budgets, opportunities, staff and 2020 growth plans on ice is just not that simple.  
 Of course, there is no right or wrong approach – this is where business gets personal. There are many businesses that have not been able to make that decision for themselves, and have closed their doors already to help in the fight to flatten the curve and keep our population healthy. 
 But for those businesses that are able to continue to operate under the Stage 3 restrictions, there are 3 options at this point in time. 
1.To hibernate and wait for things take their course 
2. To make cuts and savings to try and stay as steady state as you can to ride out the storm 
3. To do 2) but to also try and leverage what unexpected opportunities there are out there to keep moving forward, even in very small, incremental ways, to stay viable and ready for the recovery phase. 
Option 3 is what we mean when we talk about making lemonade out of the lemons life's given you. 
Throughout March, the Federal Government announced layers of stimulus packages aimed at assisting businesses to weather the financial blow COVID-19 is already and will continue to have on businesses. Their aim, as is all of ours, is to see our people and businesses make it out the other side of the COVID-19 crisis. 
Most notable of these stimulus package announcements for businesses have been: 
The

 increase in the instant asset write-off threshold from 

$

30K to $150K for businesses with an annual 

turnover

 of up to $500 million (previously $50 million) until June 30

, 

 2020. 

 

T

he provision of accelerated depreciation deductions to businesses, meaning that businesses with a turnover of less than $500M will be able to de

duct

 50% of the asset cost in the year of purchase.

 
The planned provision of Government guaranteed, unsecured business lending 

terms 

to SMEs

 

The

 

announcing

 of subsidised 

JobKeeper

 

wage support to help businesses keep workers on the books

 over these difficult months ahead.

 
 The first two represent potentially huge immediate positive tax impacts for your business when purchasing assets over the next 3 months, whilst the later two have the potential to make a serious difference to cash flow this year when businesses need it most. 
At Maxsum, we're committed to building the ecosystem, and helping businesses working to stay steady state to survive, as well as those looking for opportunities where they can to ensure they can come out the other side ready to start realising their full potential again. 
Here is how we can help you to leverage these stimulus measures and stay in the game. 
Remote Working
 – Going remote is one thing;
staying there productively and securely is another!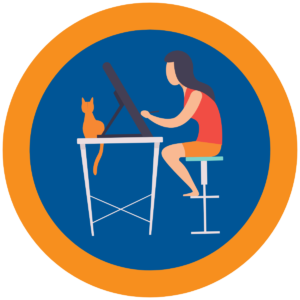 Many businesses have transitioned to remove working in line with social distancing recommendations to slow the spread of COVID-19. But for many, this represented a mass unplanned exit from office premises nationwide. This coupled with early supply chain constraints has left many employees working from home on underspeced, personal-grade devices.  
It looks as though we'll all be working from home for some time to come. We can assist with technology that will help your staff be more comfortable and productive from home – laptops, monitors, docking stations, keyboards, headsets, and you can leverage the instant asset write-off provisions to assist your bottom line. 
End of Support devices
–
Just don't do it!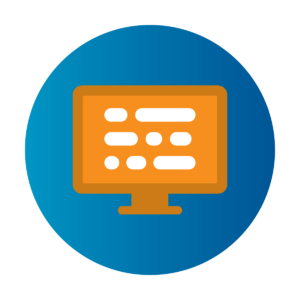 In 2019 Microsoft called time and announced End of Support for Windows 7 devices from January 2020. If those remaining Windows 7 devices in use weren't enough of a security risk in your offices before, older or personal devices your staff might be using from home have amplified this risk even further now. Have a chat to us about why at the bare minimum, you'd want to capitalise on these incentives to get rid of aged, end-of-life devices across your fleet as a matter of priority.  
Telephony
 – The
 key element of business continuity everyone forgot.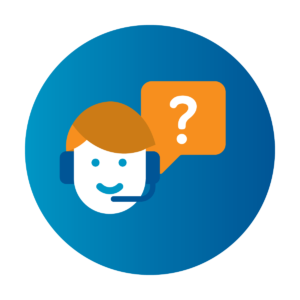 Many cloud-first businesses were able to pick up and start working from home much more easily than their legacy counterparts. What they have since found was NOT so easy was sorting out their telephone systems and how that was going to work across a dispersed team.  
Do you have your team now making company calls from their own personal devices?

 

Do you need to provide 

company 

handsets and devices to your team

 instead?

 

 Or has this prom

p

ted you to take a fresh look at cloud-based telephony solutions? 

 
These incentives can help you make a right-time, necessary investment in the hardware, headsets and handsets you'll need to make remote distributed telephony actually work.  
Security & Continuity 
– Critically important now, more than ever.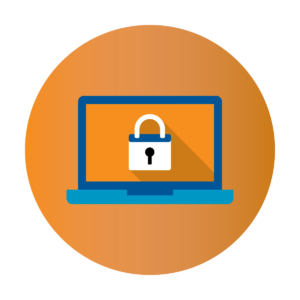 With more people working from home, your digital perimeter has literally expanded overnight. Add to this the exponential rise in COVID-19-related cyber-attacks. Now is the time you need to keep a firm hold over your security, back-up and disaster recovery systems and hardware, and ask what security, back-up and disaster recovery protections look like for your business when your workforce is now using devices to access your systems from home. 
---
 We get it – you don't want to talk tech right now, but unfortunately, we all have to. If you are going to keep your business moving forward and the "lights on" by relying on people working securely and productively from home, you'll need to the tools – safe, secure, robust, enterprise-grade tools – to be able to do that. Now that life has given us all those lemons, let's make the best lemonade we can, especially when there is an unprecedented level of stimulus package support out there to help us make it.  
---
Talk to Maxsum now about reviewing your remote working or business continuity arrangements
. 
Le
t's
build the ecosystem together and make it out the other side. Call 1300 629 786 or

contact us here

.
---
More information on the COVID-19 Stimulus Package measures available can be found at:
www.treasury.gov.au/coronavirus/businesses
www.business.gov.au/Risk-management/Emergency-management/Coronavirus-information-and-support-for-business
Disclaimer: This post does not constitute financial advice. Please seek professional advice on how the Federal Government's COVID-19 Economic Stimulus packages relate to your eligibility and

business specifically with your financial advisor.

 
---