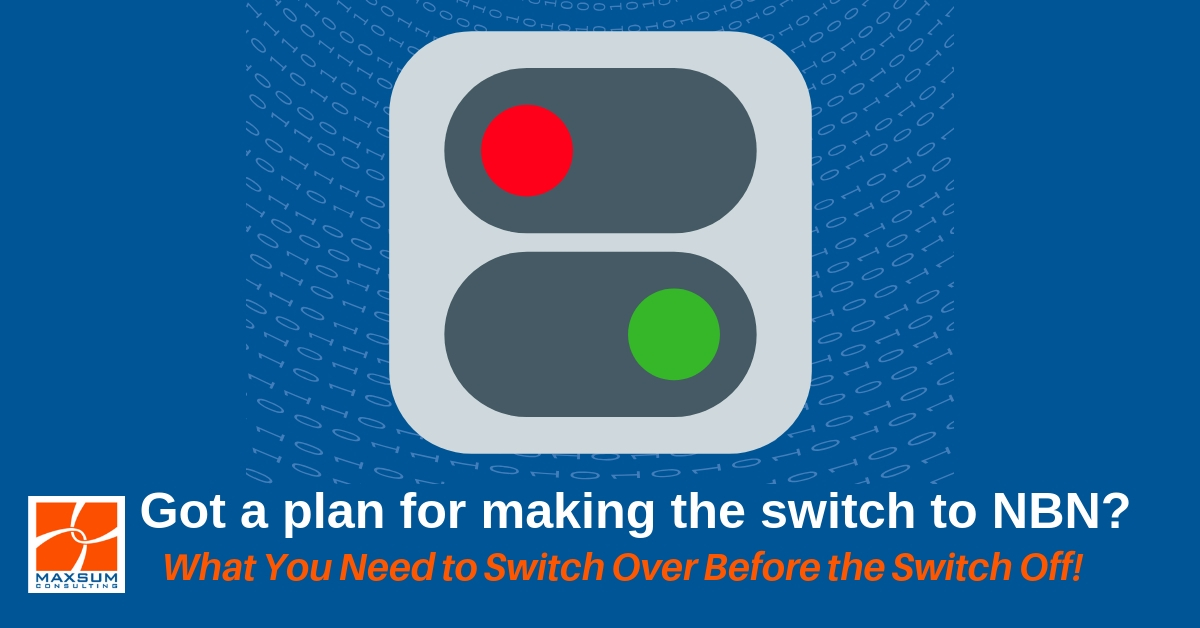 Making the switch to NBN?
What you need to know about switching over to NBN before the switch off!
As we approach the looming completion date for the NBN rollout we will be seeing traditional ADSL Internet and copper line based phone services being progressively switched off.
While over 7 million homes and businesses are now able to connect to the NBN, approximately 50% of users have not made the transition away from these services yet.
There is still some confusion over the transition process out there across businesses, but the NBN is here, and now is the time to act.
Read on to find out what you can expect, how to check the status of your services, and how you should be planning your seamless NBN change-over.
What can you expect to change?
In short, eventually anything that is connected to or delivered via the old copper network will be switched off. Existing fibre internet services will not be affected.
If your ADSL service is scheduled to be switched off, then these are the things that you can expect to be affected as well:
Home/landline phone services
All ADSL, ADSL2 and ADSL2+ Internet services from all providers
Some cable Internet and phone services
Fax machines and teletypewriter devices
The following items may also be disrupted:
Medical alarms, auto diallers or emergency call buttons
Security alarms
EFTPOS or health-claim terminals
Monitored fire alarms
Lift emergency phones

What are your options?
If you want to keep receiving a fixed-line Internet service, your only options are to switch over to the NBN, or a Fibre Internet Connection, if available.
In the case of medical alarms, emergency call buttons, EFTPOS, fire alarms and lift emergency phones, it is recommended that you contact the provider of these systems to discuss replacement or upgrade plans.
Another important consideration, especially if you're a business, is a succession plan for your telephony devices, regardless of whether you have a single phone, or a complex phone system.
With the transition from traditional copper-based services to a new VoIP (Voice over Internet Protocol) type technology called SIP (session-initiated protocol), connections are available through a range of providers for your services over NBN. Making this transition will typically deliver cost savings as well.
You will need to confirm your internal phone systems capability to support SIP. Older phone systems will likely need to be replaced or will need an adapter to ensure compatibility with the new service.
When will the switch off occur and how can you find out?
The switch off will occur approximately 18 months from the date you are notified that the NBN service is available in your area.
Once you are notified of NBN availability in your area, you should contact your service provider and set up a time to have a technician organise a connection. This may take some time to arrange so it's best to get onto it early!
We recommend planning your transition well in advance to prevent voice and data outages and disruption to your business services.
You can check NBN availability and disconnection schedules for your area via the link below:
www.nbnco.com.au
Need help working out how to make a seamless switch to the NBN for your business?
Have a chat to Maxsum today on 1300 629 786 or contact us to find out more.
---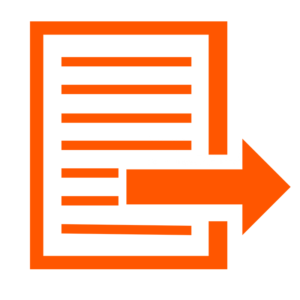 Download our handy NBN Fact Sheet [PDF]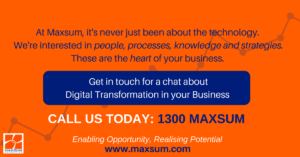 Want to read some more from Maxsum?
MaxSec: Proactive cyberthreat protection by Maxsum

-

From a cyber security perspective, any single email out of the 130-odd emails your average business user receives every day could be like that random unwanted late-night visitor…but you're unaware as you plough through your inbox every day; open, action, file, repeat.

Your Guide to Digital Transformation

-

Leverage the takeaways from Maxsum's Digital Transformation or Bust! event as your guide to digital transformation! Proudly hosted by Maxsum Consulting, supported by Bendigo Small Business Festival and BeBendigo and presented by Joe Ciancio, Maxsum Consulting and Alistair Stratford, Microsoft. Maxsum was proud to host the...

5 Sure-Fire Signs You're Ready to Move to the Cloud

-

When is the right time for your business to move to the cloud? Timing is everything, as they say…Until you're too late! If moving all or part of your workloads to the cloud has been on your mind for a while, here are the 5 tell-tale signs that it time to move to the cloud! It's time to bid Adios! to your server and on-prem ways if…