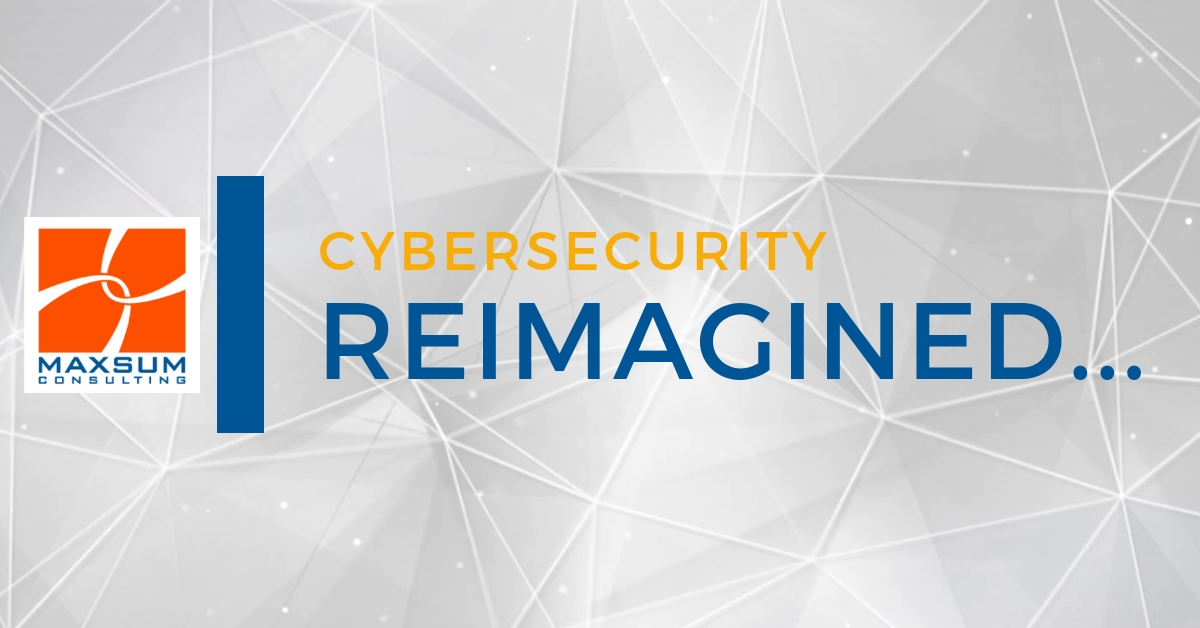 MaxSec: Proactive cyberthreat protection by Maxsum
Question: What's the future of your business worth?
Your door bell rings late at night. Do you race to the front door and fling it open to see who's there? You don't, do you? Why? Because you feel a bit wary…human intuition is telling you something doesn't feel right…
From a cyber security perspective, any single email out of the 130-odd emails your average business user receives every day could be like that random unwanted late-night visitor…but you're unaware as you plough through your inbox every day; open, action, file, repeat.
With just one unconscious click, you've let the dodgy late-night caller into your world. And now they're in, they're running down the hallway opening every door in your business.
This, unfortunately, is just how easy it is for you, or anyone on your team, to fall victim to today's new world of cyber threats. Small, seemingly benign, opportunistic attacks that arrive in a variety of forms, are designed to exploit our most human vulnerabilities, but are powered by levels of technical sophistication and automation that the average business could only dream of employing.
Why have cyber threats suddenly become such an even bigger deal?
Over the last 18 months we've seen cybersecurity dominate the news with:
A series of major high-profile cyber-attacks, data breaches and personal information handling disasters featured in the media.
The introduction of much tighter regulatory controls around data privacy and data handling by businesses with the introduction of the Notifiable Data Breaches (NDB) Scheme in Australia, which includes some very hefty financial penalties for non-compliance.
An exponential growth in near-crippling cyber-attacks on Australian SMEs across all industry sectors.
And if you need some facts and figures* to paint the picture for you:
48% of Australian SMEs were hit by ransomware last year
Organisations hit by ransomware get hit TWICE on average
91% of cyber-attacks are delivered via phishing attacks*
33% of businesses would not survive beyond a week if disabled by cyber attack
60% of small businesses hit by significant cyber incident go out of business within 6 months!**
*Sophos 2018 **ASBFEO
But in business terms, what does a cyber-attack really amount to?
Downtime while you cannot access your own data: 72% of businesses affected by ransomware are unable to access their data for 2+ days.
Loss of intellectual property and business-critical information: 30% of victims never get their data back.
The cost of remediating a data breach: Is on average $141 per record (multiply the number of records your business holds by $141 and you get the picture!)
Fines for failing to comply with the NDB scheme are in the millions of dollars!
Legal and PR costs for dealing with the fallout from cyber-attacks and breaches.
Damaged reputation, loss of customers, loss of revenue, loss of trust…
Maxsum + Cybersecurity reimagined: Introducing MaxSec 
If you've joined us for one of the various cybersecurity-themed events Maxsum has hosted this year, you'd know we've been proactively working with our clients and partners over the last 12-18 months to educate businesses on how dramatically the cyber threat landscape has evolved.
Our message? The cyber threat landscape has changed – faster and more drastically than you may realise – and what got you this far in business, is no longer enough to take you where you want to go.

Behind the scenes Maxsum has been evaluating and testing a full suite of next-generation cybersecurity technologies and solutions that will give your business those much-needed added layers in your security stack to combat and fight back against the current and emerging cyber challenges of today.
We've identified that combating the cyber threats posed today and beyond today involves a balance of solutions across
8 key areas of threat protection.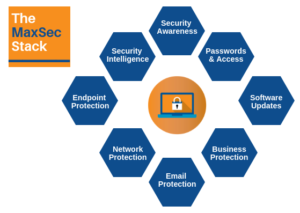 Join us over the coming weeks, as we share with you what our team has been working on. We've trialled and tested best-in-class security offerings from a range of world-class vendors, engaged with providers both in Australia and overseas, and hand-picked a set of options that is going to help you take your security protection to the next level.
In profiling the new offerings across each of these 8 core areas, we'll be taking you on a deep dive into what they do, what benefits they'll deliver into your business, and most importantly, how they will provide next-generation protection for your business' most valuable assets – your people, your clients, and your data.

Get up to speed with what you need to take your cybersecurity efforts to the next level. Introduce new ideas into your organisation. Start some conversations. And of course, get in touch with Maxsum on 1300 MAXSUM to find out more.