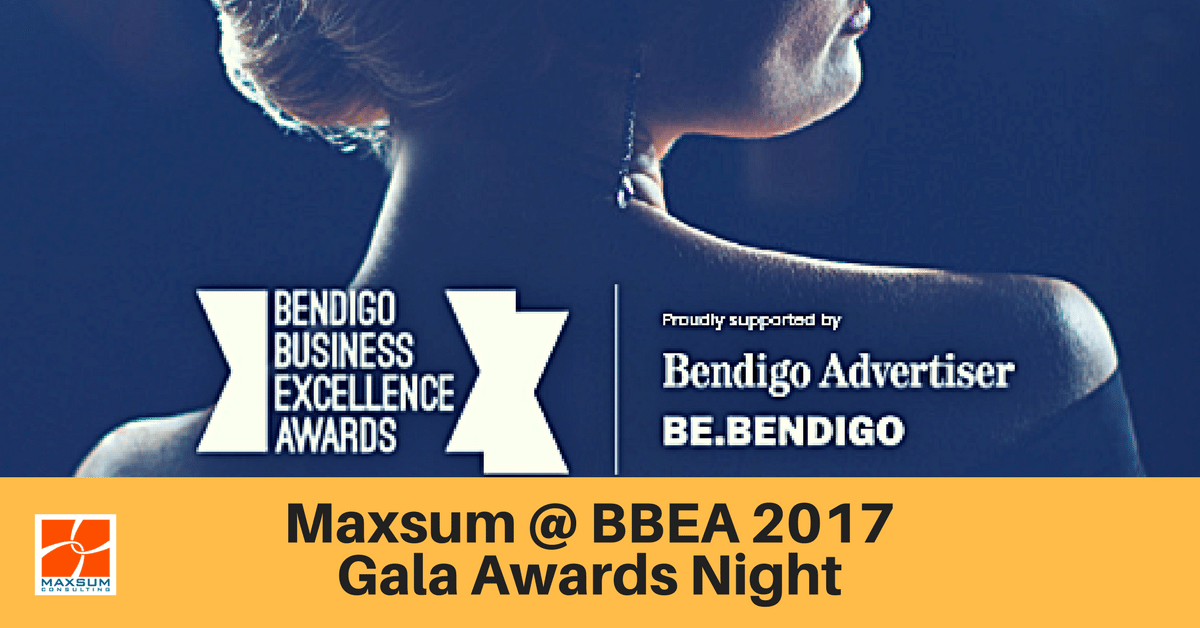 The Maxsum Team was thrilled to be named as a Finalist in the 2017 Bendigo Business Excellence Awards this year, and even though we didn't take home the trophy last Friday night, we are very proud to be in the final three for B2B Professional Services. Congrats to Y2 Architecture as winner of our category for their delivery of Bendigo's Ulumbarra Theatre, which is truly a great asset to Bendigo.
As a team, we had a fantastic night out at the BBEA2017 Gala Presentation night last Friday night. This is what the awards process is really all about for us at Maxsum. Not just the end result, but the process of being able to reflect on the things we've done well, the challenges we've learnt from, our culture and our dynamics as a team.
It's not every day we get to glam up and enjoy a high-profile night out together, so of course we've had to document it for your (and our) viewing pleasure. Check us out below!