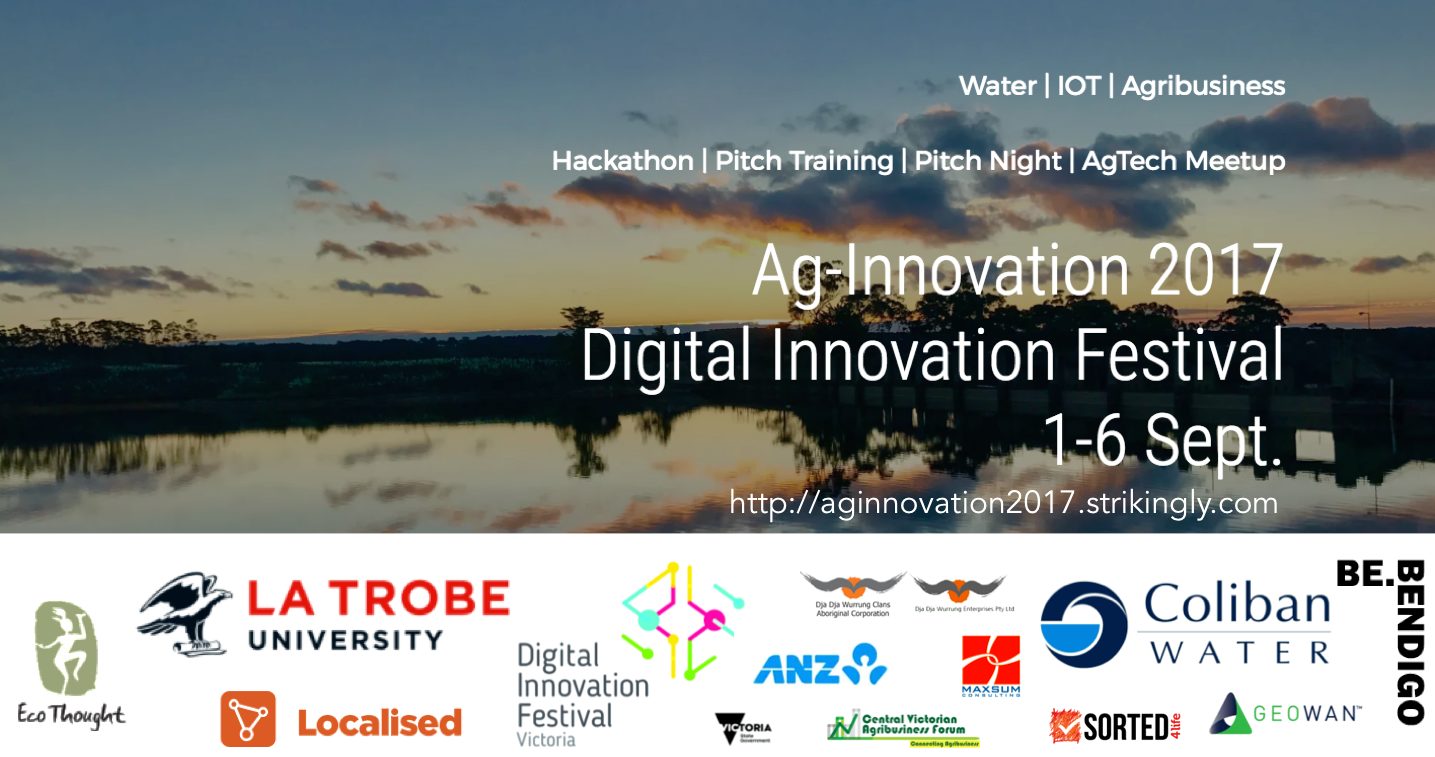 The Victorian State Government's Digital Innovation Festival will run this year from August 23 – September 6 aiming to showcase our State's digital technology, innovation leadership and global capabilities.
The flagship Bendigo Digital Innovation Festival event is Ag-Innovation 2017, which will feature a hackathon, pitch training, pitch night and AgTech meetup centred on the very hot regional topics of water, IoT and agribusiness.
As part of the amazing prize pool on offer, which includes a fast track into the La Trobe Accelerator Program for the successful pitch team, Maxsum's Director Joe Ciancio will provide the winners with a half-day deep-dive mentorship program in conjunction with strategy coaching experts One Step Out. Second and third-prize winning teams will also receive a one-hour mentoring session with Maxsum.
Maxsum is proud to support Digital Innovation in regional Victoria and our up-and-coming digital entrepreneurs of the future.