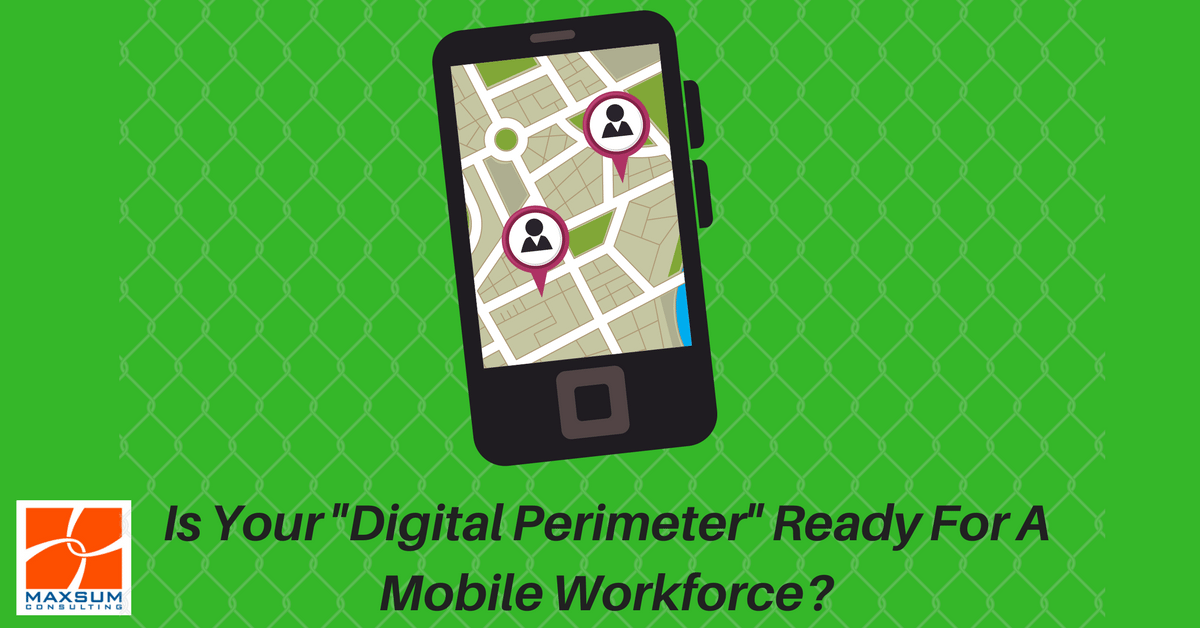 Is Your "Digital Perimeter" Ready for a Mobile Workforce?
Have you tested and secured your organisation's "Digital Perimeter"?
Find out now if your business has the digital flex it needs to support a mobile workforce.
Question: Where do you think your business starts and finishes? Reception? The back door? Car park? Bus ride home? Airport lounge? Kindergarten pick-up? Friday drinks? Have you ever thought about how and where your business is really being conducted out in the wider world; how, where and when your mobile workforce is interacting with each other and your customers to get the job done?
You may not have consciously thought about where the boundaries of your "office" are, where the "digital perimeter" is, but we can guarantee you've felt it.
Do you have a mobile workforce that wants to work remotely, seamlessly and often, and be both in and out of the network, at work and not at work, at the same time?
Is there "shadow IT" (unsanctioned cloud services, apps and subscriptions) in your organisation that you've discovered users have adopted because the current tools are too clunky?
Have you been hacked or suffered a cyber breach via a personal or network "edge" device?
Do you have employees performing both formalized and un-formalized work tasks from their phones or tablet?
Anyone in your team login to public Wi-Fi to get the job done from time to time?
The digital transformation of "the way we work".
In these and many other ways, the perimeter of the modern-day workplace has expanded; and today needs to FLEX, inwards and outwards in sync with mobile workforce and device movements.
The concept of having to "go into work" is fast becoming a relic of the past. "The work" is moving very quickly to wherever we are. When businesses today talk about the relentless pace of technology change, they often talk about the expansion of cloud technologies and consumerisation of IT devices especially smartphones.
But from the user side, the relentless change is in the way we work, the way we want to work and the way we need to work. Users no longer want or technically need to "go to work" or "leave work". They want to be able to pull or push – or flex – the digital perimeter of their organisation to get the job done when, where and as we need to.
Where is your Digital Perimeter?
Compare work today with the pre-cloud, pre-smartphone era. You went to work, you logged in in at your workstation – did your day's work – logged off, exited the building and left your work there. The digital perimeter of your organisation stopped at the front door. Even if you did "log on" again later it was still a process of you accessing the work environment within that perimeter. The digital perimeter was effectively fixed and acted as a fortress both protecting what was within and repelling what was outside, except when the drawbridges were armed and securely let down on occasion.
Cue forward to today, and imagine the fortress has collapsed and been built over by a bustling, hyper-connected city – always awake, always on – with people coming in and out day and night via a multitude of pathways by air, road, rail, sea and more…and they don't want to be questioned, delayed or blocked…ever!
This is the challenge of the next-gen workplace. The digital perimeter of any organisation needs to extend, flex, and cover wherever its users are and whatever device they're on. There is no fixed perimeter that stops at the front door/city gates. Rather the digital perimeter is only defined by where its users are and what they want to do.
Think giving your team more freedom is too risky?
Here's the kicker…your digital perimeter is already being flexed. Whether you've planned for it or not, there will be employees in your organisations already pulling and testing its boundaries right now. Why? Well the simple answer is that your enterprise IT has been outpaced and is not serving the "now" needs of the business flexibly or efficiently enough any more.
Businesses today have a choice – to explore what it will take to build a flexible digital perimeter for your workplace today, and arm your organisation with the ability to deliver the security, availability and flexibility users need on demand. (Not to mention attract next-generation talent that demand security, availability and flexibility.)
Or risk your users pulling at your digital perimeter on an ad-hoc basis in the direction that suits their individual needs that aren't being met.
Or even more detrimental, risk your customers realising that your competitors are more flexible, more agile, more adaptable, more responsive, more secure than you are. Not where you want to be!
The potential productivity, collaboration, user experience, efficiency and revenue gains from the way we are starting to work today are immense and exponential – this is what is driving digital transformation.
6 Steps to Flex and Secure Your Digital Perimeter…and Support A Mobile Workforce! 
Here are our top tips on how you can work towards achieving a flexible digital perimeter, build a secure and effective mobile workforce, and move closer to digitally transforming your organisation.
It doesn't matter if you're a multinational or a two-man operation. Your increasingly digital-savvy, mobile workforce will be halted in its digital tracks at best, or at worst, end up being counter-productive, without a fundamental remapping of your organisation's digital perimeter. Get your business technology partner into your planning meeting today!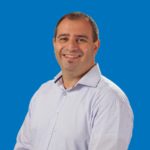 How we can help?
We provide a consulting-led approach to your business technology strategy – making sure you've got the right resources in the right places. If you want to transform your business and need help to navigating the complex maze of business technologies involved, call us today on 1300 MAXSUM or shoot us a message on [email protected].
Want to read more about Digital Transformation and Work Futures?
The Need for Speed in Digital Transformation
There is no doubt that when it comes to digital transformation (Dx) – strategic alignment is king! Even recent CEO surveys are dishing up the proof of this (as if the countless tales of failed Dx projects weren't already proof enough!)