Defining Your MDM Journey to "Secure Productivity".
With any tightening of security technologies or practices, there is always going to be a flow-on effect to end users. Today's super-sophisticated mobile devices and technology platforms give people the power to read, chat, share, view, download, or book pretty much anything in one click or swipe, and pretty much every one of us from aged 2 to 80 love it!
But any fan of Marvel superheroes will know: "With great power, comes great responsibility".
Harnessing the power of mobile phones in your business
Let's look at mobile phones and devices in your business. In today's digital workplace, you'd be hard pressed to find a workplace that does NOT
Have team members that use their mobile phone to be more accessible to other staff and clients
Rely on their devices to stay connected and productive when you're working remotely
Want to have mobile access to work contacts and documents when are where you need them.
If you're leveraging the power of mobile phones to enable remote work and boost productivity within your business, then you also have the responsibility to protect your business data, your team, and your clients from the impact of cyber incidents, malicious actors and simple human error. And here is why:

Finding a way to securely manage how mobile devices are used in your business is now more important than ever with today's fast-evolving cyber threat landscape, and introduction of security and privacy regulations globally like the NDB Scheme and GDPR.
Leading "secure productivity" focused business are implementing Multifactor Authentication and Mobile Device Management as foundational layers in their security stack to address these challenges.
The Flexibility vs. Security Sliding Scale
Ever felt yourself annoyed to be pulled over at the airport for the random explosives bag scan in security? We've all been there, right? We're rushing for the flight, got kids in tow, want to a good seat in the lounge…
It's exactly the same when you want to introduce a new security feature that will improve your business' security posture but will necessitate additional steps for your team to access to what they want/need: You get push back, complaints, frustration…
We're so accustomed to using the latest technology to work faster and quicker, and taking short cuts to achieve our end goal, that we're resistant to adding new steps into the process.
When we talk about security to businesses we often talk about defining your approach to security from the outset. Flexibility, mobility and easy access to sensitive work data, like everything, comes with an opportunity cost and necessitates a "trade-off" if you will along a sliding scale. How many extra bag checks do you need, and what will have the desired impact?

There may be top-shelf security options or controls that may not give you the flexible access your team requires. And if you choose flexibility over security, you will need to assess and acknowledge the security risks that come with your chosen approach.
Likewise, if you intend to implement the tightest controls available for every security measure possible, this may impact on your users' flexibility, mobility and potentially even their productivity. Again, you will need to look at how this approach aligns with your company culture and higher business objectives.
Getting your approach to mobility defined from the beginning will help you make better security choices, and help you give a great answer to your team when they ask "but why do we have to do this?"
Talk to us today, about the how to get your approach to security, flexibility, mobility and productivity right to make more informed security choices for your business.
---
Did you join us at one of our recent Mobile Device Management, Explained events? Couldn't make it?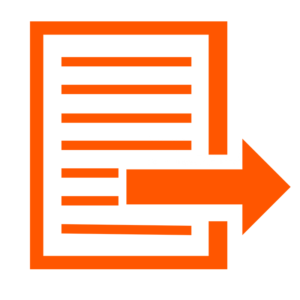 Get started by Downloading our Fact Sheet: Defining Your Approach to Mobility (Maxsum Consulting 2019)
Then contact us or call 1300 628 786 for a one-on-one meeting to start planning for secure productivity in your business!
---