Microsoft Teams Features Update – May 2020
Microsoft Teams Master Tips
Is remote working turning your team into Microsoft Teams Power Users? Here are the latest Microsoft Teams Features Updates to keep your remote workers well and truly ahead of the collaboration curve!
There's never been a better time to drive Microsoft Teams usage and adoption across your organisation than right now. Like the saying goes, necessity is the mother of invention, right? And the voracious uptake of online remote meeting capabilities and the flexibility this has brought to businesses during this time are two of the very few silver linings to juggling remote work during iso!
Just check out this little snapshot of what's happened to Teams usage in our own Team over the last little while…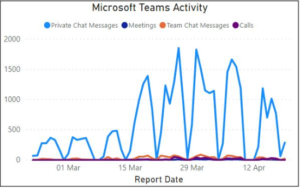 As Microsoft Office 365-powered teams lean even more heavily on Teams for their remote meeting, calling and collaboration needs, they are looking for all new power features to match their new power user status!
The great news is that Microsoft has fast-tracked many of its road mapped features to meet growing user needs during this time. Check out the latest features already available, rolling out now, and planned for release very soon!
---
Teams & Channels
Understand more about what's going in your channels!
Team owners who are tasked up with driving adoption across their organisations will love the new addition to the end-user-accessible Analytics features in Teams. Now via the Manage Team option, not only can you now view data for the past 90 days (in addition to the previous 7 and 28-day options), you can now access the analytics for each of your channels as well via a new drop-down menu. Access from your Teams list via  More options   > Manage team > Analytics.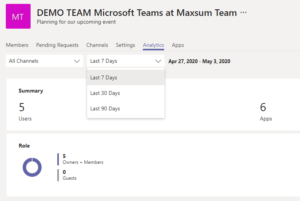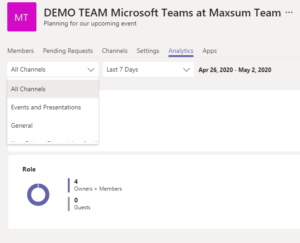 Chats, Conversations and Posts
Tags in Teams!
Got Teams with lots of members but only want to @mention a subset of those members, but are then faced with @mentioning a list of 20 individuals? No more! Team owners can now create tags for groups of people, roles or departments. Then instead of having to @mention each and every person, you can just @mention the tag for alert those people. But before you worry about your team getting too tag-happy, only Team owners can apply tags or give the right to assign tags to a team member
Team owners try it out by selecting More options   > Manage tags. You can learn more about how to use tags in teams here.

Teams Calendar
Right-click your way to fast access!
New calendar functionality! Right click on a Teams meeting entry in your Teams calendar app to be given more options. RSVP, start a chat with participants or join the meeting directly from there!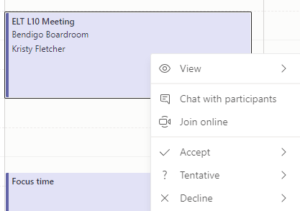 Meetings & Calling
More simultaneous faces on screen!
Microsoft has started rolling out the increase of simultaneous on-screen video streams during Teams meetings from 4 to 9. With adaptive display features, the layout will change cased on the user bandwidth with other participants and audio-only members show in the meeting stage below. Also about to roll out – a new "raise hand" feature to make it easier for participants to indicate they wish to speak.
New meeting access controls
Microsoft Teams was always a zoom boom free zone, but just to give you the informed control over how you want your Meetings to run, allowing anonymous people to start a Microsoft Teams meeting is now turned OFF by default. This ensures you only have the people you want in the meeting, and keeps external participants waiting in the "lobby" until you're ready to let them in!
Not sure how you're meeting policies are set? Get your Teams Admin to jump and check your Teams Meeting policies and adjust as necessary.

Make sure your meeting is really over!
A new option in Teams meetings gives the meeting organiser the ability the End the meeting for all participants. This ensures either accidentally (or intentionally) hangs around in the meeting room once you've finished and helps people move on, get onto their next task, not to mention prevents those sidebar conversations!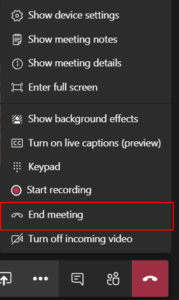 Have questions about Teams? We can help! Give us a call on 1300 629 786 or go ahead and Book a Book a FREE Jump-start Microsoft Teams consultation today!
And stay tuned for more Microsoft Teams tips and tricks from Maxsum.
---