Your guide to the Top 4 Microsoft app integrations that became available in 2020 through Microsoft Teams!
Is it time to explore what more you can do through Microsoft Teams?
With the push to power up Microsoft Teams as the hub of remote and in-office team working throughout COVID, there have been a number of significant advancements throughout 2020 in the availability and functionality of native Microsoft Apps and their integrations with Microsoft Teams.
If you use Microsoft Teams regularly for chat or conversation across teams but don't really know much about the apps and how they work, essentially Teams allows access to 3 types of apps – Microsoft apps (like Forms or Power BI for example), 3rd party apps (like DocuSign or Trello, etc.) or custom apps.
By default, if you've never altered any apps settings in the backend, most of your staff would likely have the ability to view and even install apps in their Microsoft Teams instance – something which Microsoft from the outset has cautioned IT admins on. Why? Because, while Microsoft vouches for the security credentials of its own apps available through Microsoft Teams, it does not guarantee the data handling or security credentials of third-party apps Teams users might choose to surface through Microsoft Teams.
Initially, many organisations chose to prevent their staff from installing apps without IT's involvement early on in the Teams journey to allow time to pursue a steady and staged roll-out of Microsoft Teams and minimise technical overload and change fatigue.
But the events of 2020 necessitated many of these controls to be reviewed or loosened to facilitate remote work and keep things moving! Typically what we are seeing now is that most organisations are moving to openly permit access and integration of all or a selection of native Microsoft Apps via Teams.
Feeding into this move is the raft of new Microsoft app integrations available though Teams that hit open release over 2020.
If you're starting to look at how surfacing Microsoft apps through Teams will assist your team, or just want to find out more about what these apps are, how they work and what they can deliver, then this overview is for you!
Microsoft Power Automate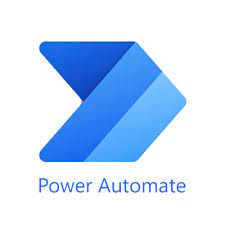 Power Automate (formerly known as 'Microsoft Flow') is a Microsoft 365 app that lets you create automated, instant or scheduled workflows that bring together and process data and information from difference cloud services across your Office 365 ecosystem (and even beyond pending third party app due diligence).
Power Automate can provide create automation and process flow tools and template that are easy enough for end users to manage, whilst others are far more complex and need to be configured and deployed on an organisational level.
You can read a bit more about Power Automate in our recent article here: Automate this with Microsoft Power Automate
Tasks by Planner and To-do

In late 2020, Microsoft brought together Microsoft Planner and To-do into a specific app now available through Microsoft Teams called Tasks by Planner.
Tasks by Planner and To-do provides a single pane of glass view across individual users to-do, Microsoft Planner plans they may be members of either for teams they are members of or otherwise, as well as work items they may have been assigned in plans.
This means that if end users utilise Planner or To-do already, or wish to do so from now on, end users no longer have to swap in and out and Teams or between plans to view their actions items or progress.
You can read and watch more about the Tasks app in Teams here: Use the Tasks App in Teams
Approvals in Teams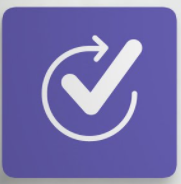 Approvals in Microsoft Teams is a way to streamline all of your requests and processes with your team or partners. You'll be able to create new approvals, view the ones sent your way, and see all of your previous approvals in one place. Approvals in Teams is build on Power Automate, and provides an easy, user-friendly way for end users to execute and track ad-hoc or on-demand approvals without leaving Teams or rely on lengthy threaded chats or conversations.
You can read and watch more about Approvals in Teams here: What is Approvals?
Microsoft Lists in Teams

If your team has information or data to track, work to organise or workflows to manage, the Lists app may help. Unlike Tasks by Planner and To-do, which tracks the progress of individual work items within Teams, Lists in Teams is useful for specific groups of items that need to be tracked over time and require contributions or updating by multiple people in the team. E.g. a list of company assets, complaints or incidents, or creating checklists for events etc.
There are a number of started templates for Lists in Teams or you can customise or create your own. They live in SharePoint Online in the backend and so can be pinned to the top of a Teams Channel or shared with other Teams.
You can read and watch more about the Lists in Teams functionality here: Get started with Lists in Teams
---
What to do next ? How to start getting appy with it!
Top tip! It is important to remember that whenever you introduce anything technology-related into your organisation, confusion and resistance can quickly ensue! To avoid this we strongly recommended spending some time exploring and communicating the why and the how of what you are changing or introducing. This may mean that introducing any of these apps into Microsoft Teams across your organisation, even amongst your most robust Teams user set, will require additional scoping, governance and configuration works. If you would like to some help with this, just let us know – because, you guessed it – we have a process for that!
---
In the meantime though – here are a few actions items for your management and IT teams to work on to get you headed in the right direction! 
Discuss and decide whether

to allow only specific Microsoft Apps and block all other native Microsoft Apps OR
to allow end users access to all integrated Microsoft native apps via Microsoft Teams

Discuss and decide whether to expose and introduce any or all of the Apps above to end users and  profile a few common productivity and efficiency examples they may benefit from in Teams.
Discuss and decide whether you would like to explore the potential of rolling out these apps at an organisational level as part of a "Low Code as a Strategy" approach to business process automation.
Determine if advice, governance, technical or training assistance from your Managed IT Services provider is required to execute these action items.
If it's time for you to refine your Microsoft Teams journey and starting leveraging more of what you've got through Microsoft 365, give Maxsum a call on 1300 629 786 or shoot us a message right here.