What do Microsoft's end of life and end of extended support deadlines for Windows 7 and Windows Exchange Server 2010 mean for you?
As the saying goes – all good things must come to an end! Over the next 12-18 months, some core Microsoft products your business may currently rely on are scheduled to reach End-of-Life. More critically as of January 14, 2020, any extended support options you may have previously opted into will come to an end for:
Windows Server 2008/2008R2
Windows Small Business Server 2011
Microsoft Exchange Server 2010
Windows 7
End of life, or end of support, is an inevitable part of the business technology lifecycle. However, if not planned well ahead of time, the end of life of any component of your technology stack will dramatically affect your business continuity and ability to operate, so it pays to be prepared!
Read on to find out exactly what end-of-life means and what your options are.
What does End of Life mean?
End of life, or end of extended support, is what happens when a company, software or hardware vendor decides they will no longer support or provide patches and updates for an earlier software version or model of hardware.
Software especially is designed to integrate and scale optimally with the devices, system, apps and platforms of its generation. But as the pace of technology change is relentlessly fast, at some point, earlier software versions and products can no longer keep pace with newer security challenges and changing work styles.
Companies and vendors will then selectively phase out products and versions before they become outdated to the point that they pose an operational and security risk to your business.
Thankfully this is never something that happens overnight. A company or vendor will usually continue to support both the older and newer versions in tandem during a transition phase to ensure that you are never left in the lurch. But there is always a point where they draw a line in the sand and announce the end of extended support. Beyond this date, there will be no new security, non-security updates, free or paid assisted support options or online technical content updates. For the Windows Server 2008/2008R2, Windows Small Business Server 2010, Microsoft Exchange Server 2010 and Windows 7, this date is January 14, 2020.
How will I know if a product we're using is approaching End of Life?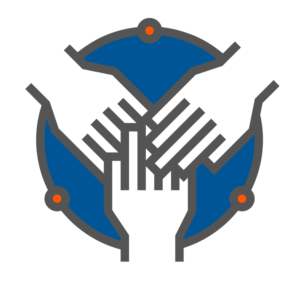 The company or vendor will  provide ample notification well in advance of the cut-off date via their communication channels. Additionally, any third-party providers and resellers such as your Managed IT Services provider will  also notify you and explain your options. However, if you're ever unsure, or you want to fact check, details of all upcoming release and EOL dates should be publicly available on vendor websites. For example, you can see all of Microsoft's announced release and cut-off dates for 2020 on their website here.
What do I do if I receive an End-of-Life notification?
Start planning! You should receive notice well in advance of the cut off-date, (usually at least six months ahead of time). Even though it may seem like six  months is a long way off, you'll want to start internal discussions ASAP to finalise your budget, resource and transition requirements. Things you will need to cover off on with your Managed IT Services provider will include:
How many users or endpoints any changes will affect?
What the licensing implications may be?
When and how will you cut-over to the new option?
What's your business continuity plan for the transition phase?
Are there any training or upskilling requirements for your team?
Have you completed a due diligence process to ensure your compliance and security requirements are met? (Maybe this is a great time to review your security and compliance posture more broadly?)
As you can see, there's a lot to cover so getting a head start on the nitty gritty is important.
 What happens if I don't update or upgrade by the End-of Life date?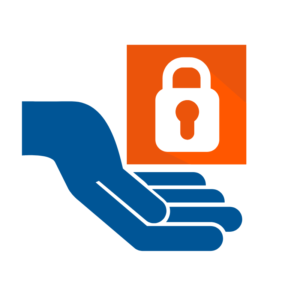 You will be using unsecured, outdated technology that will no longer function as it was designed or intended for use. This will have serious effect on your business operations, and will definitely expose your business to the risk of serious system failures, data loss or security incidents!
Culturally for your organisation too, not taking any or sufficient action is not a great message to be sending to your team. What they will hear, and feel, is that you were not willing to plan or invest in ensuring they can work in the most secure and productive environment possible, as the world, and your competitors, surge forward around you.
What are the options?
Essentially, the only real option is to update or migrate from your existing platforms.
In the case of Microsoft Small Business Server 2001 and Windows Server 2008/2008R2 this means either:
Migrating applications to Azure 2008/R2 Virtual Machines or
Upgrade on-premises to Windows Server 2016 or 2019
In the case of Microsoft Exchange Server 2010 this means either:
Migrating to Microsoft Exchange Online/Office 365 or
Upgrading on-premises to Exchange Server 2016
In the case of Windows 7, this means either:
Upgrading to Microsoft Windows 10 Professional (or Enterprise)
Migrating to Windows Virtual Desktop in Azure
There may be other more appropriate paths relevant to your business that can be explored also.
In some cases, there may (as we stress the "may" here) be the option to purchase extended security updates for on-premises servers and desktops, and this may buy you another 6-12 months. But this is most definitely a last-last-last resort option, as it's usually expensive and subject to ongoing price hikes. These updates are minimal, and no other support will be available to ensure that your software will continue to operate or integrate effectively in your business technology environment.
Where do I start?
With 2020 looming, there's really only one option – start planning today to update by end of 2019.
Reach out to Maxsum on 1300 629 786 or Contact Us here to explore your options and plan out a seamless transition for your organisation #Towards2020.
---