[vc_row][vc_column][vc_column_text]Friday October 20, 2017, Maxsum Consulting MD Joe Ciancio entered stage left to present on the TEDxBendigo Connected 2017 red carpet.
At TEDxBendigo Connected 2017, the aim, as moderator Alex Fisher explained, was to "slice and dice" all manner of what it means for us as humans to be connected in the modern age. She set the scene for the day's line-up of very diverse talks by pointing out that in no other time in history has mankind had more connectivity, and yet in an ever-growing multitude of ways, been the least "connected".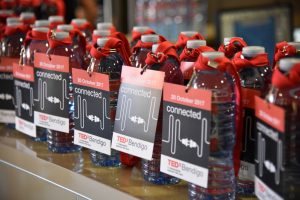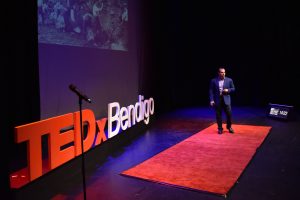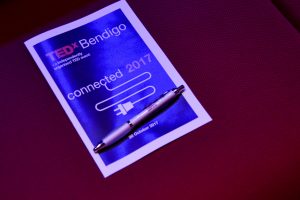 For Joe, the theme of this year's event had struck a chord from the outset. The very notion of building and maintaining connections is central to Joe's personal, family, and professional purposes in life. And dovetailing into this, is connectedness itself not the original and central core driver of technology and innovation past, present and future?
With this in mind, Joe took the stage at TEDxBendigo Connected 2017: Connected to talk about Maintaining Human-Centric Connectedness in a Future AI World.
There can be no doubt that the ultimate dream of the tech enthusiast – the realisation of AI or artificial intelligence – is today not just the hottest topic in town, but an ever-advancing reality. As AI becomes increasingly embedded in our everyday lives today, it is also charting a whole new course for our future as humans.
Joe's timely presentation looked at if and how AI might replace or augment our human connections in an AI future. What specifically is likely to be replaced and what retained? And using examples from history, business and personal experience, Joe looked at the idea of what role human-centric connectedness can play in a world of advanced AI.
In an interview post-event Joe explained, "The process of crafting and delivering the TEDxBendigo Connected 2017 presentation was a real journey that gave me a unique opportunity to revisit my personal and professional experiences and values and translate some of that into where I see our human connectedness headed in the future. We're hearing a lot about AI today and what it means for our future, but there are very human opportunities there too, and this is something important to start discussing broadly and openly, especially in an Australian context as well."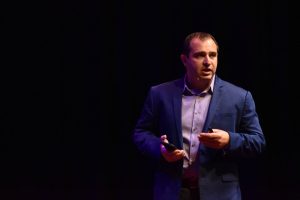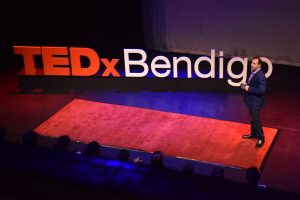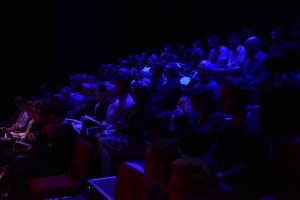 Want to hear Joe Ciancio's TEDx talk? Click on the link below to enjoy the listen! [/vc_column_text][/vc_column][/vc_row][vc_row][vc_column][vc_video link="https://www.youtube.com/watch?v=oZFF_dGYjF8″][/vc_column][/vc_row]