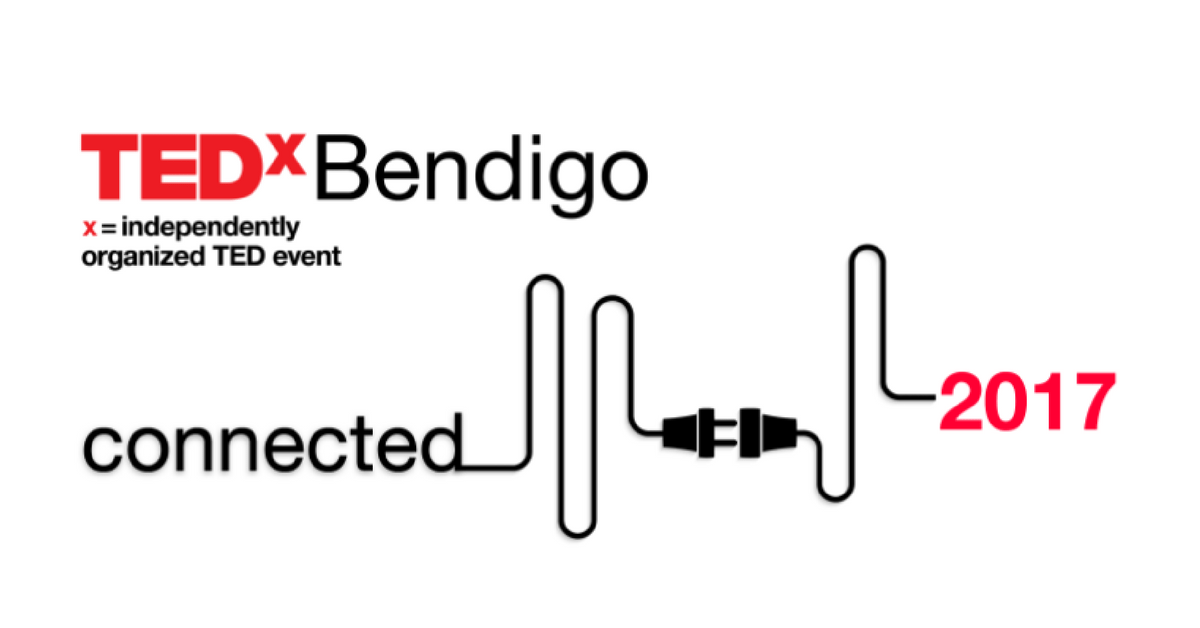 On Friday October 20, 2017, Maxsum MD Joe Ciancio entered stage left to present on TEDxBendigo 2017's red carpet.
We are very proud and excited to have our own Director, Joe Ciancio presenting at the TEDxBendigo event on October 20, 2017.
Joe will be joining a line-up of inspired speakers who will be presenting their ideas worth spreading around the theme of this year's event: Connected.
Drawing on his extensive personal and professional history in the technology industry, Joe will be sharing his perspective on the theme of Connected in the context of what current and future digital and AI technologies can and will mean for our human connections.
As Joe explains, "It is a particular honour for me to be included in the line-up for TEDxBendigo 2017, as TEDx is forum that I have long-admired for its power to inspire people and communities right through from the grass-roots level to the C-suite. In this way, TEDx can bring the knowledge, thought leadership, strengths and challenges of any locality, especially regional communities like ours, to the global arena."
Girton Grammar School will once again host the TEDx Bendigo event with six speakers from a range of backgrounds.
Tickets to TEDx Bendigo "Connected" are $10 and are available at: www.trybooking.com
Sales are limited to 100 seats in accordance with the TEDx conference rules, so get in fast to be part of this unique and inspiring event.
About TEDx, x = independently organized event
In the spirit of ideas worth spreading, TEDx is a program of local, self-organized events that bring people together to share a TED-like experience. At a TEDx event, TED Talks video and live speakers combine to spark deep discussion and connection. These local, self-organized events are branded TEDx, where x = independently organized TED event. The TED Conference provides general guidance for the TEDx program, but individual TEDx events are self-organized. (Subject to certain rules and regulations.)
About TED
TED is a nonprofit organization devoted to Ideas Worth Spreading. Started as a four-day conference in California 30 years ago, TED has grown to support its mission with multiple initiatives. The two annual TED Conferences invite the world's leading thinkers and doers to speak for 18 minutes or less. Many of these talks are then made available, free, at TED.com. TED speakers have included Bill Gates, Jane Goodall, Elizabeth Gilbert, Sir Richard Branson, Nandan Nilekani, Philippe Starck, Ngozi Okonjo-Iweala, Sal Khan and Daniel Kahneman.
The annual TED Conference takes place each spring in Vancouver, British Columbia. TED's media initiatives include TED.com, where new TED Talks are posted daily; the Open Translation Project, which provides subtitles and interactive transcripts as well as translations from volunteers worldwide; the educational initiative TED-Ed. TED has established the annual TED Prize, where exceptional individuals with a wish to change the world get help translating their wishes into action; TEDx, which supports individuals or groups in hosting local, self- organized TED-style events around the world, and the TED Fellows program, helping world-changing innovators from around the globe to amplify the impact of their remarkable projects and activities.