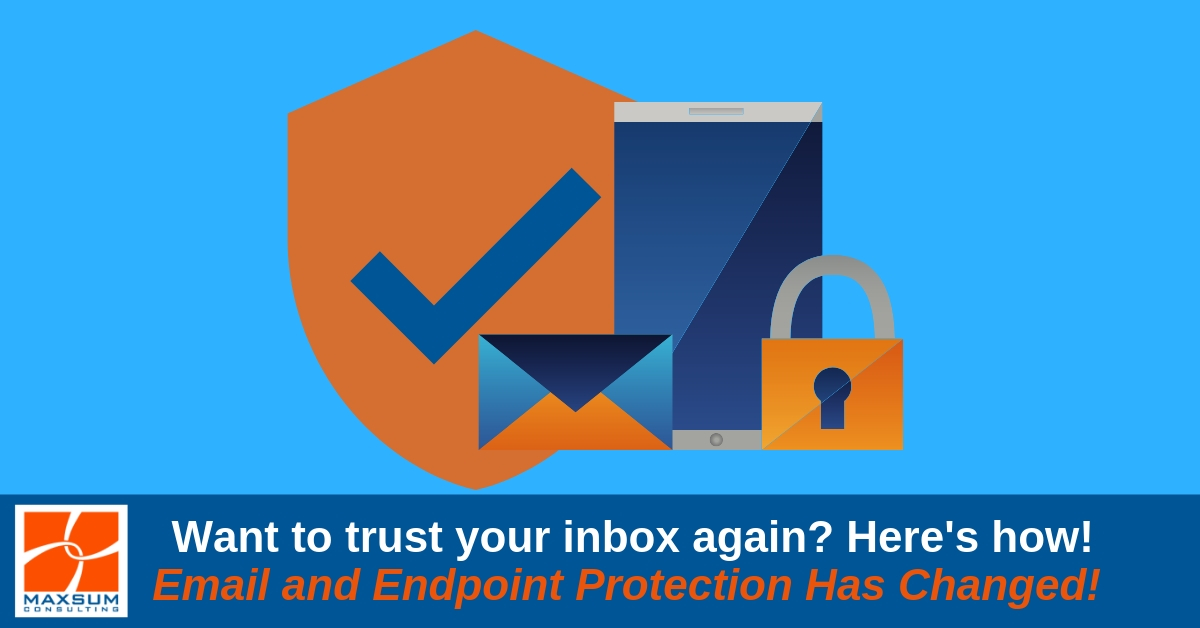 Next-generation email and endpoint protection – The game has changed!
Want to be able to t
rust your inbox again
? 
Here's how! 
With next-generation email and endpoint protection, of course! Email and endpoint protection has changed – dramatically! Read on to find out
what your business should see as the new normal. 
There's nothing certain in life except for death, taxes….and spam! Ever since email became our number one go-to business communication tool, we've been plagued by hackers and spammers, Nigerian princes and too-good-to-be-true news of unexpected lottery windfalls!  
But for those of us who've loved email from its earliest iterations, somewhere along the way from the joy and elation of something, anything, landing in our inbox to the 235 billion emails we ping around the globe to each other today, something has changed. As our reliance on email, being online and accessible everywhere exponentially increased, so too did the number and sophistication of tools, techniques and tricks employed by hackers and fraudsters. So, to protect ourselves and our beloved inboxes we relied on a classic Firewall + Antivirus + Spam filter combo to let the good in and keep the bad out.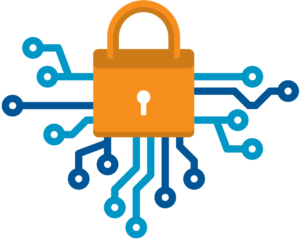 Skip forward to today and the integration of machine learning, automation, and malware-as-a-service in the threat production landscape means the onslaught of malicious email-based attacks is constant and unrelenting. Their delivery is even so sophisticated they can dupe even the most seasoned IT professionals! With data breaches and the resultant financial and reputation risks massive, it's clear – the old go-to combo has just simply, had its day.  
"
It won't happen to us!
" "
Our IT guy's onto it!
" "
But we've got antivirus installed already
"
and other famous last words…
A
 reality 
check
! 
62% of cyberattacks affect small-to-medium-sized businesses.

 

Nearly a quarter of the 125+ emails the average business email user receives each day are spam

 

77% of spam email carries with it some kind of malicious file or link.

 

91% of this spam is

 Phishing

 related

, dodgy files cloaked in authentic looking context designed to dupe the time-poor, yet diligent user into giving up their credentials

, exposing their business to dat

a

 breach

es

, tampering, other malware, theft and more! 

 

41% of IT Pros report daily phishing attacks 

 

1/5

IT managers are unaware of how their most significant cyber attacks entered their organisation and as a result, were unable to protect the entry points.

How to restore trust in your inbox again!
Despite all the risks and stats, we also still love our email. And we want to get through it – fast! But the spam we get today looks real and urgent…and it's meant to! It's been deliberately designed to fool us, to look like its from someone or somewhere we know and trust, appear critical to our business or industry, or trigger us to take on action something we suspect we may have just forgotten about…
With the launch of our MaxSec suite of IT security products we've talked a lot about the need to layer up on your business security protections by adding MFA and MDM to your security stacks. Further protecting your business essentials by bringing your email and endpoint protection into the now will give your team more assurance that they can actually trust what they see!
Why 
you need to move to next-gen
 email and endpoint protection 
There's a reason we're not talking about "antivirus" and "spam filtering" in isolation anymore. After all, we're dealing with far more insidious threats than viruses that make our machines run slow or unsolicited messages peddling discount pharmaceuticals!
Today's next-gen email and endpoint protection options leverage the power of machine learning and live 24/7 global threat detection and protection networks, and are purpose built for the cloud-first world we're living and working in today.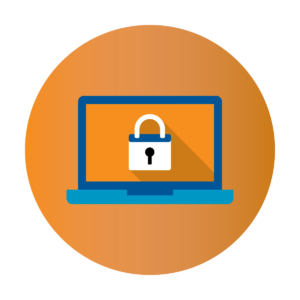 As part of our MaxSec launch, Maxsum has undertaken an extensive assessment of the best-in class email and endpoint protection technologies available in the marketplace today. We've limited our choice to Gartner Magic Quadrant and Forrester Wave leader and visionary ranked products and vendors with a global footprint but exceptional local technical support. You can rest assured, that when we talk to you about email and endpoint protection towards 2020, we're no longer talking about the traditional AV + spam filtering combo! We're talking about how you can rebuild your IT security foundations with: 
MaxSec Advanced Email Protection – Spam-filtering reimagined!  
Protect against Ransomware:

 

Deep learning neural network 

powered "sandboxing", 

able to detect know and unknown malware and unwanted applications BEFORE they execute

. 

 

Protect against Stealth Attacks

: 

Time-of-click protection checks the legitimacy of email links

 pre-delivery AND when you click, blocking stealth attacks.

 

Protect against Phishing

: Senders of phishing emails often use faked email addresses to look legit. Advanced email protection uses SPF, DKIM, and DMARC technologies to detect header anomalies and identify suspect emails.

 

Protect your 

Fl

exibility

: Secure a range of business email platforms, including Office 365 and Microsoft Exchange, and create security policies on-demand.

 

Protect your 

Access

: Global security labs feed threat reports back to the network constantly, ensuring your email gateway is the best protected it can be, and in the event of any outage, emergency inbox functionality gives read-only access to email until restoration. 

 
MaxSec Advanced Endpoint Protection – AV technology reimagined! 
Reduce the 

A

ttack 

S

urface

: With web security, download reputation checks

 and filters

, URL blocking, peripheral device controls (like USB blocking) 

 

Prevent 

M

alware

: Before it runs on a device with anti-malware file scanning, protection from unidentified viruses and 

suspicious

 behaviours, application blocking and lockdown (preventing 

weaponised

 Office documents, for example), and data loss prevention.

 

Detect 

Live

 

T

hreats

: With 

behaviour

 analysis and malicious traffic detection

 

Respond to 

T

hreats

: With automated malware removal and synchronised security between your endpoints and firewall.

 
MaxSec Anti-Ransomware Protection – Next-gen anti-exploit protection! 
Protect 

A

gainst the 

U

nknown

: Stop known and unknown malware and zero-day attacks before they execute.

 

Stop ran

s

omware in its 

T

racks

: Cryptoguard technology prevents hard drives, USBs and networks from malicious encryption.

 

Block the 

E

xploits

: Attackers use to deliver and spread malware, steal credentials and cover their tracks.

 

Access 

A

ttack 

I

ntel

: Get a stage-by-stage analysis of an attack route from root cause, to how and where it spread, to next steps.

 

Scan and 

C

lean 

U

p

: With technology that eradicates malware and all its residual traces

 with unrivalled search and scan features

. 

 
Bring the trust back to your inbox! Call 1300 629 786 or contact us here to organise a presentation to see first-hand how next-generation email and endpoint protection will power up your security stack!
Read More
Other great Maxsum content you might like to read:
Do You Understand the Phishing Threat?

-

It's the cycle of routine distraction and reaction – a modern-day feature of the way we work and go about our day-to-day business – which actually makes us and our people the weakest link in even the most robust cybersecurity setup.Continue Reading
Is your password a problem?

-

Every day, more and more, password compromises and breaches are, at best, blocking productivity and people's ability to get their jobs done, and at worst, threatening the very existence of businesses, their financial viability, and by extension the job security of their employees.Continue Reading
Defining your approach to mobility (Flexibility vs. Security)

-

With any tightening of security technologies or practices, there is always going to be a flow-on effect to end users. Today's super-sophisticated mobile devices and technology platforms give people the power to read, chat, share, view, download, or book pretty much anything in one click or swipe, and pretty much every one of us from aged 2 to 80 love it!Continue Reading